what's included
rig overview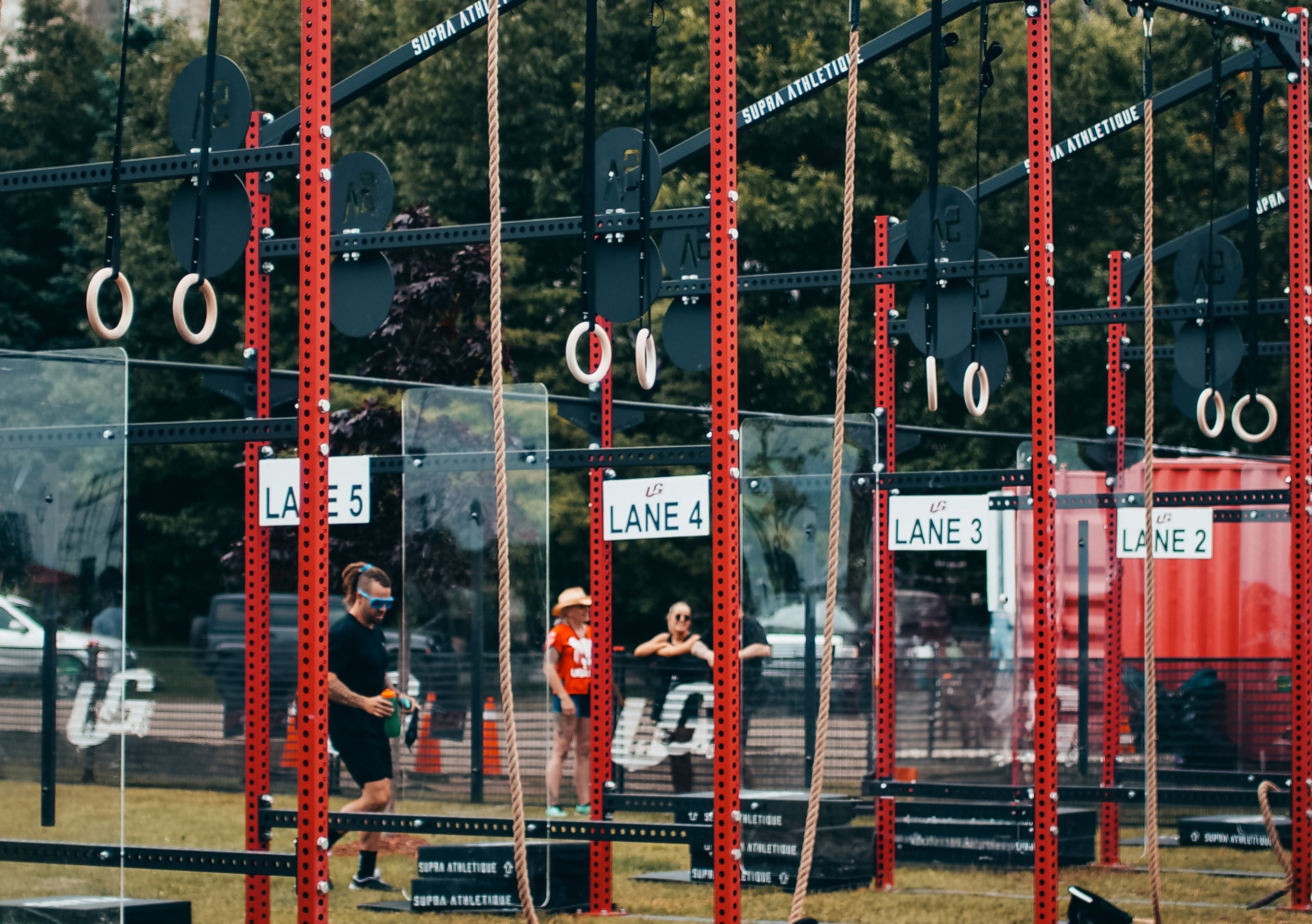 TEN LANES RIG
The two lanes from the warm-up rig can also be combined with the main rig to create 12 lanes.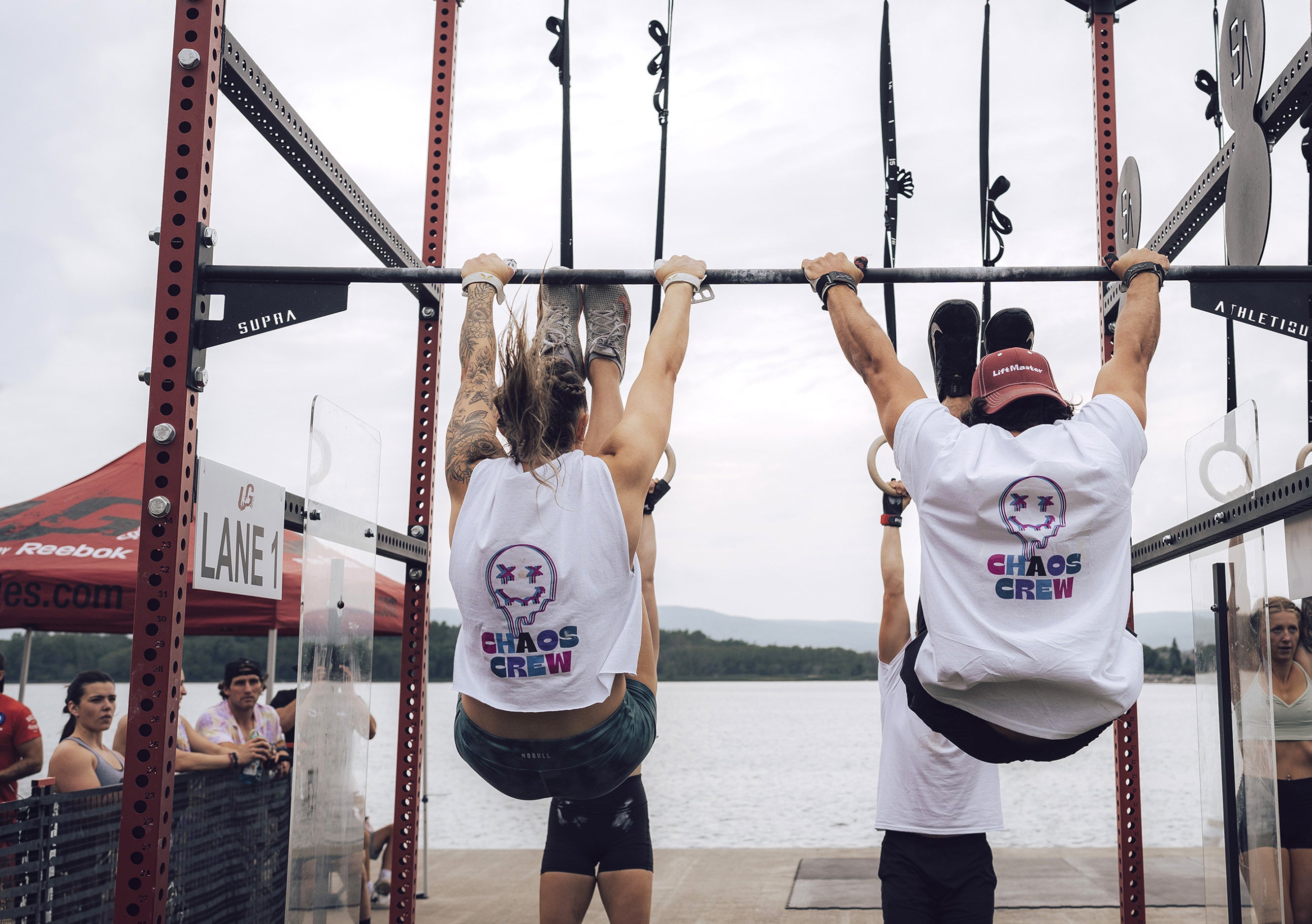 8 ft. pull up bar
Our 8-ft pull-up bar allows tall athletes to comfortably perform synchronized movements.
Two sets of rings per lane
Each ring strap is equipped with numbered markings, enabling quick and precise height adjustments.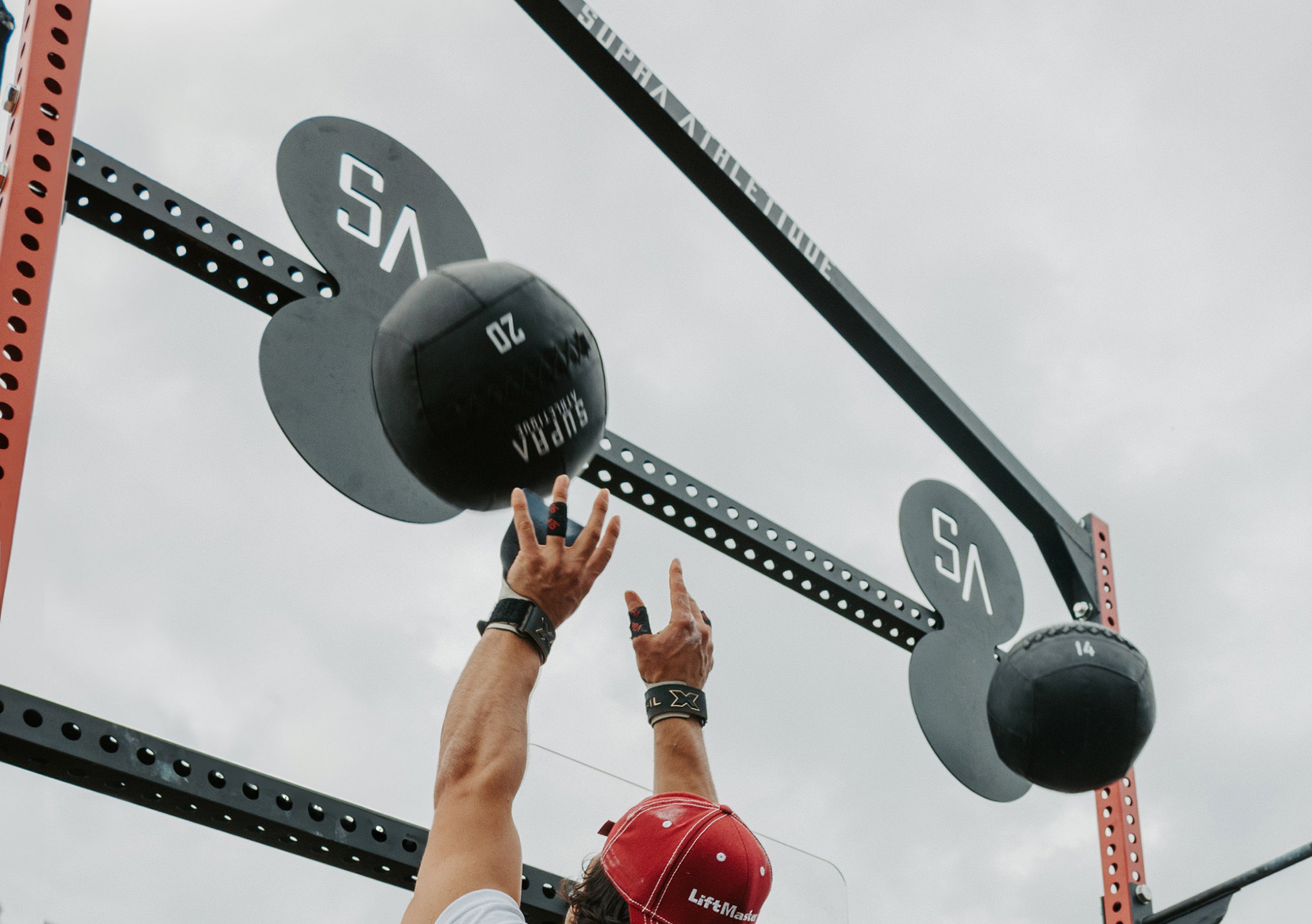 TWO WALL BALL TARGET PER LANE
Each target is a double target, set at 9 and 10 ft heights, with the option to be adjusted higher or lower as needed.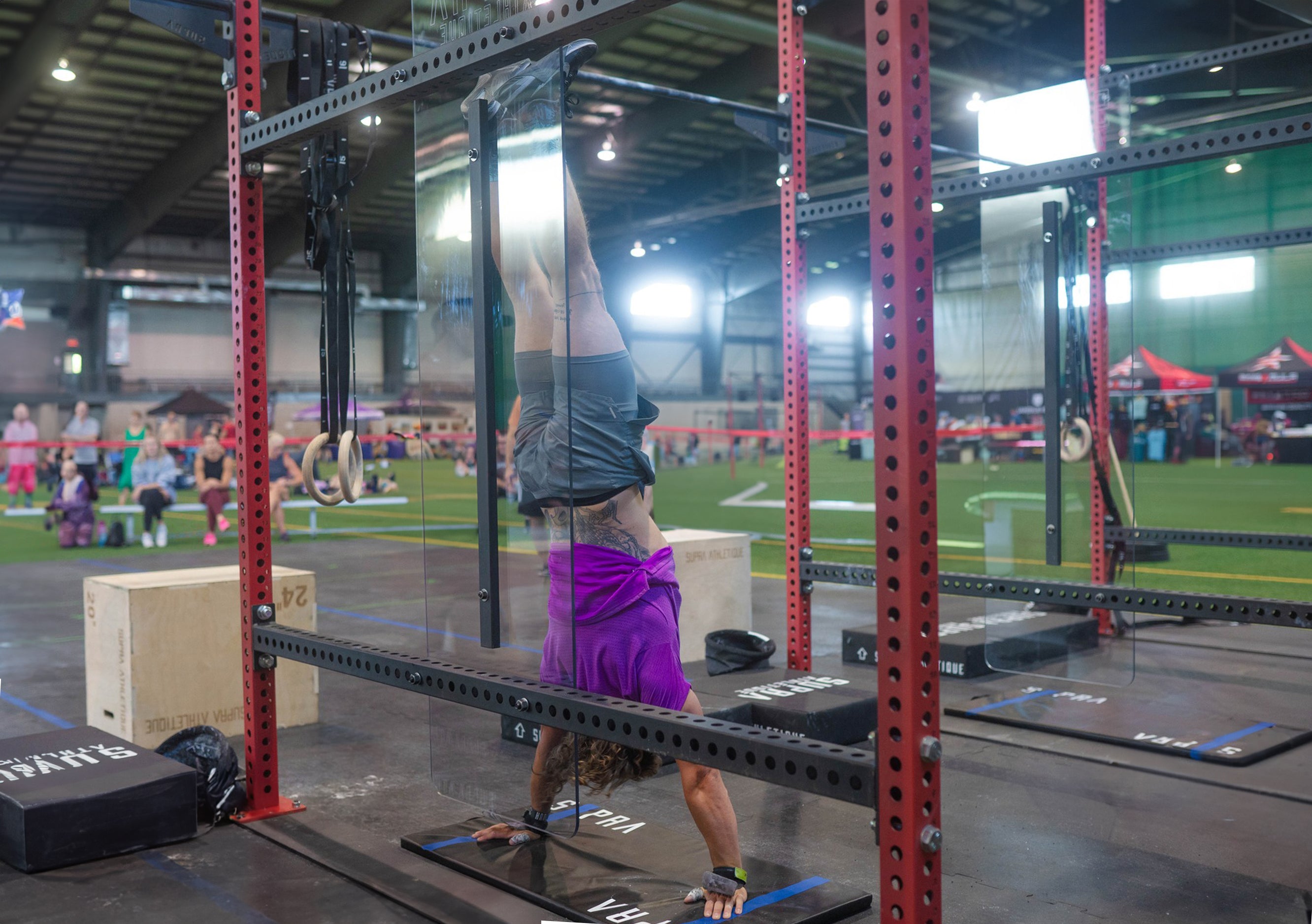 TWO HANDSTAND PUSH UP STATION PER LANE
Each lane can feature two HSPU stations with their mats included. Our new robust platforms are 100% flat, ensuring no uncomfortable bolts to feel.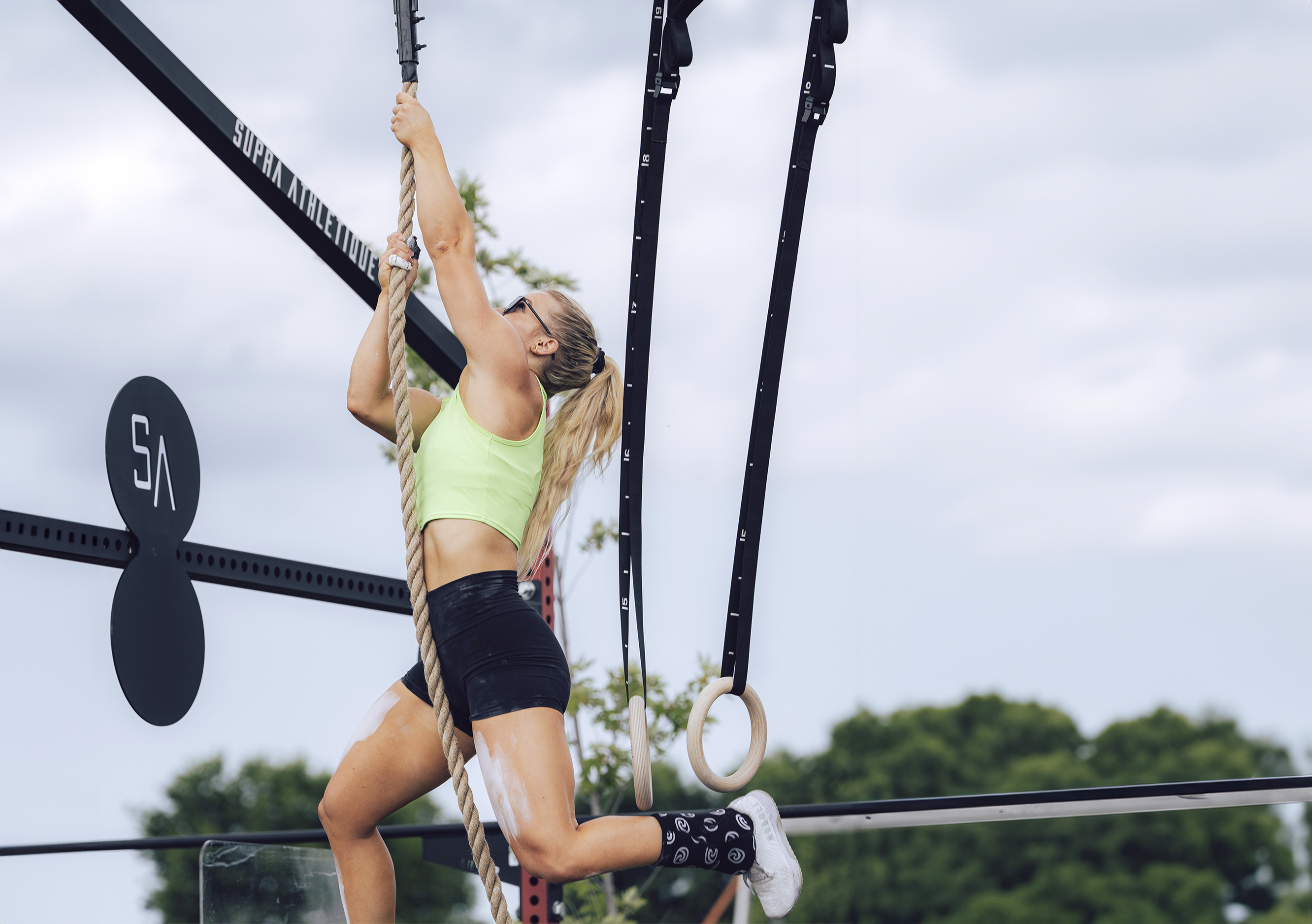 ONE ROPE CLIMB PER LANE
The SUPRA rig comes with one standard 15 ft rope climb included per lane.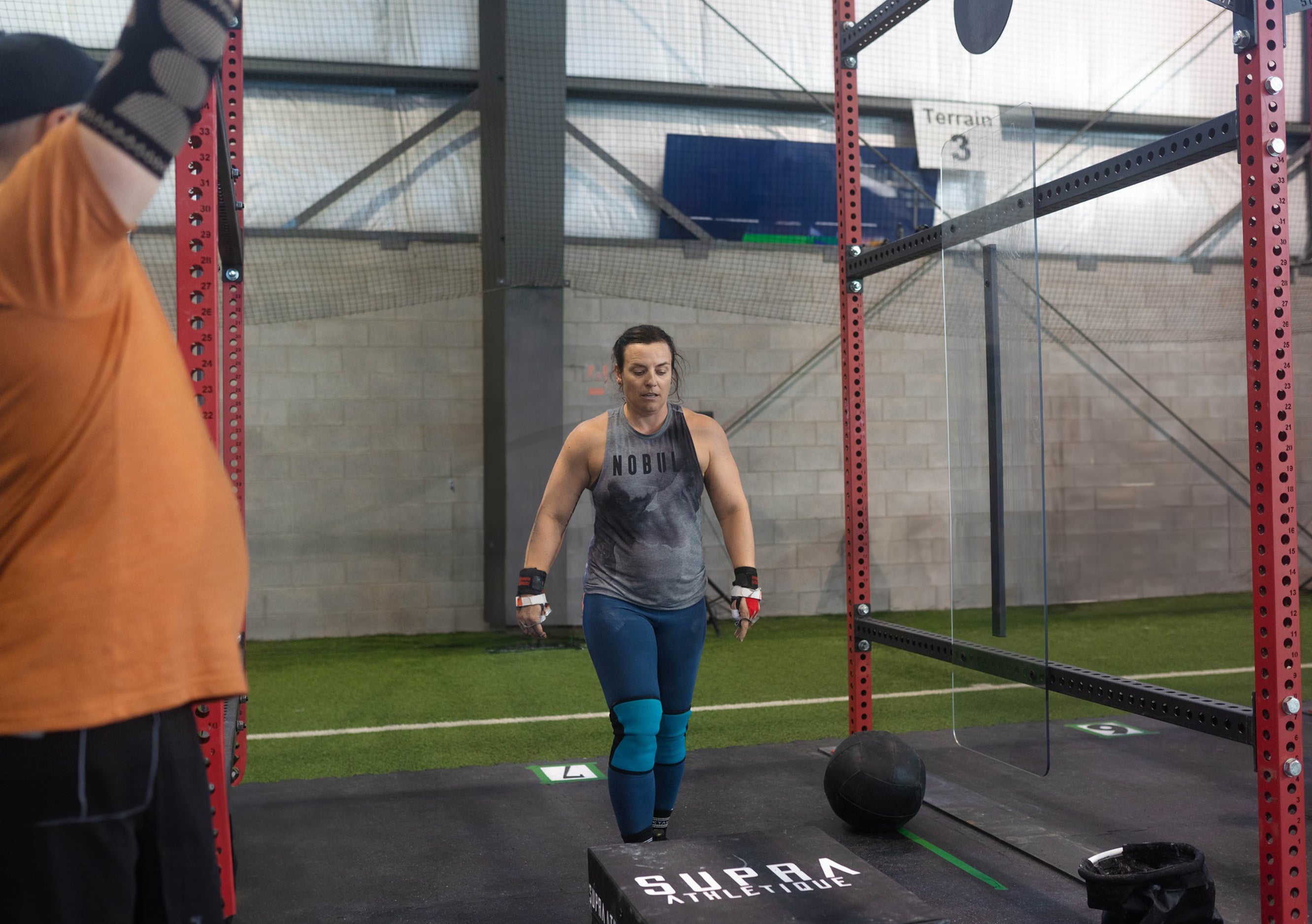 Risers for Shorter Athletes
Two drop mats per lane are included to assist shorter athletes in reaching the bar.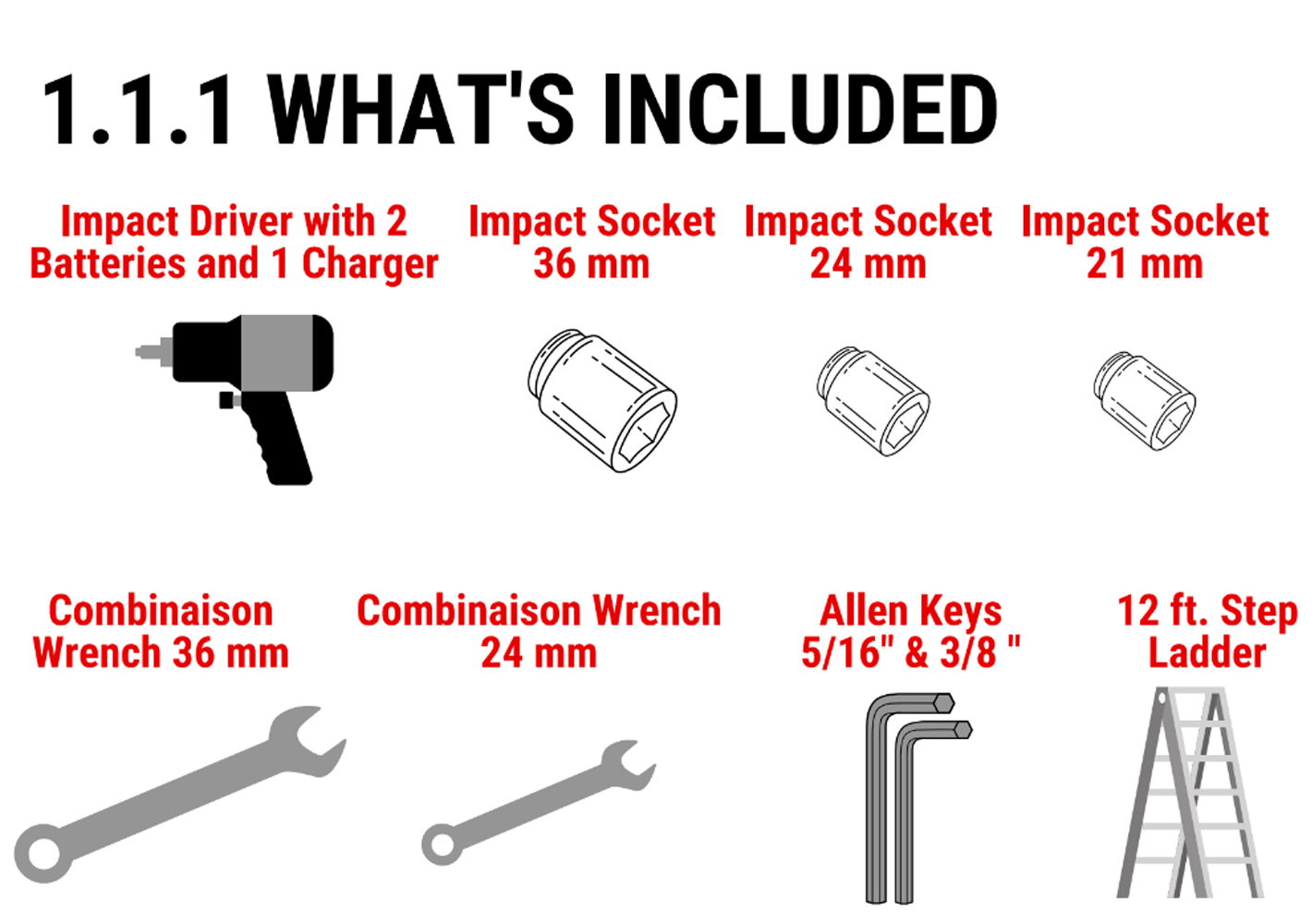 Easy to assemble
We provide a comprehensive assembly manual, and all the necessary hardware and tools are included.
Equipments available for rental
WHAT ELSE IS AVAILABLE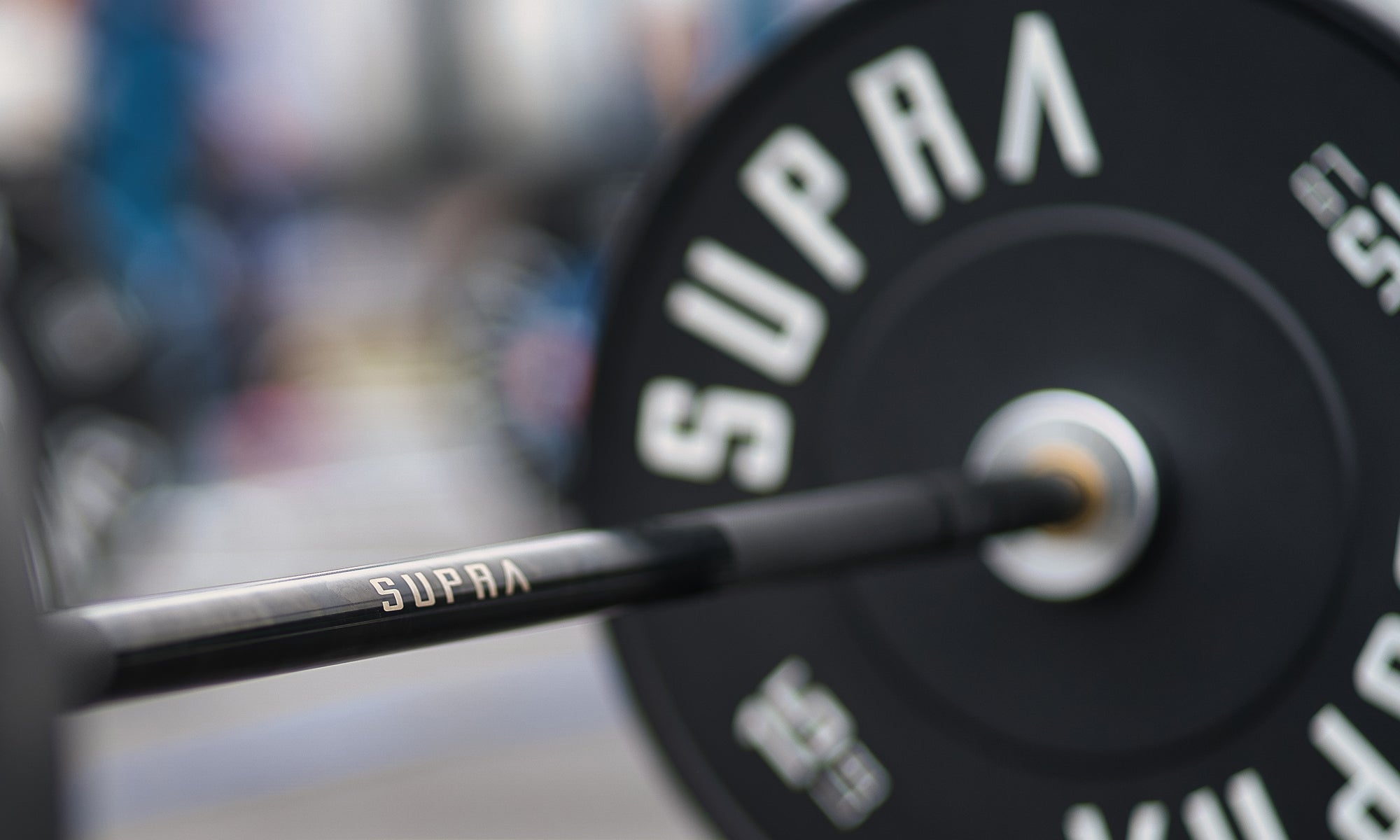 Barbells
Rent up to 24 barbells, with a choice between 12 barbells at 35 lb and 12 barbells at 45 lb each. These are our high-end bearing competition barbells.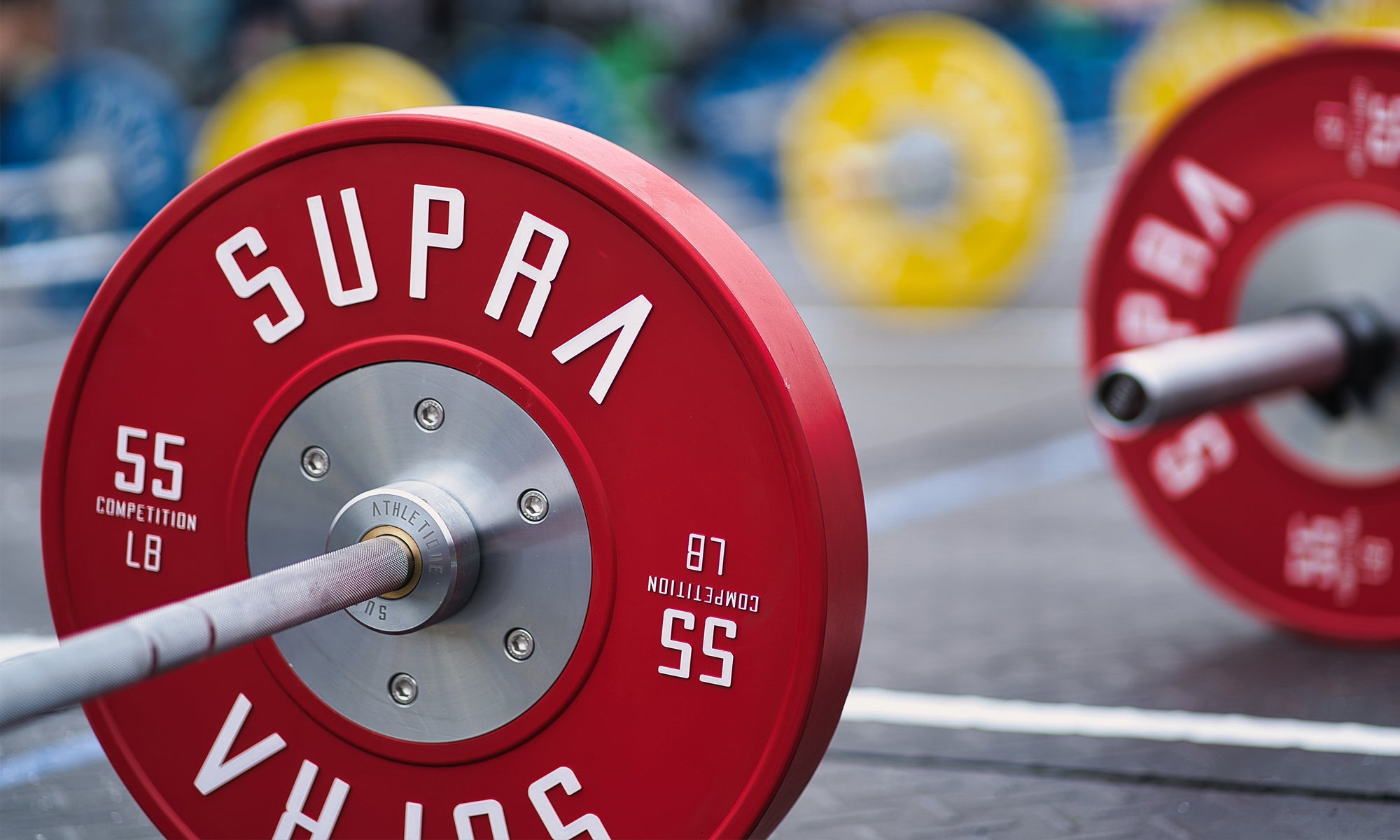 10 sets of competition Plates
2,5/5 lb Change Plates
10/15 Black Bumper Plates
25/35/45/55 lb Competition Plates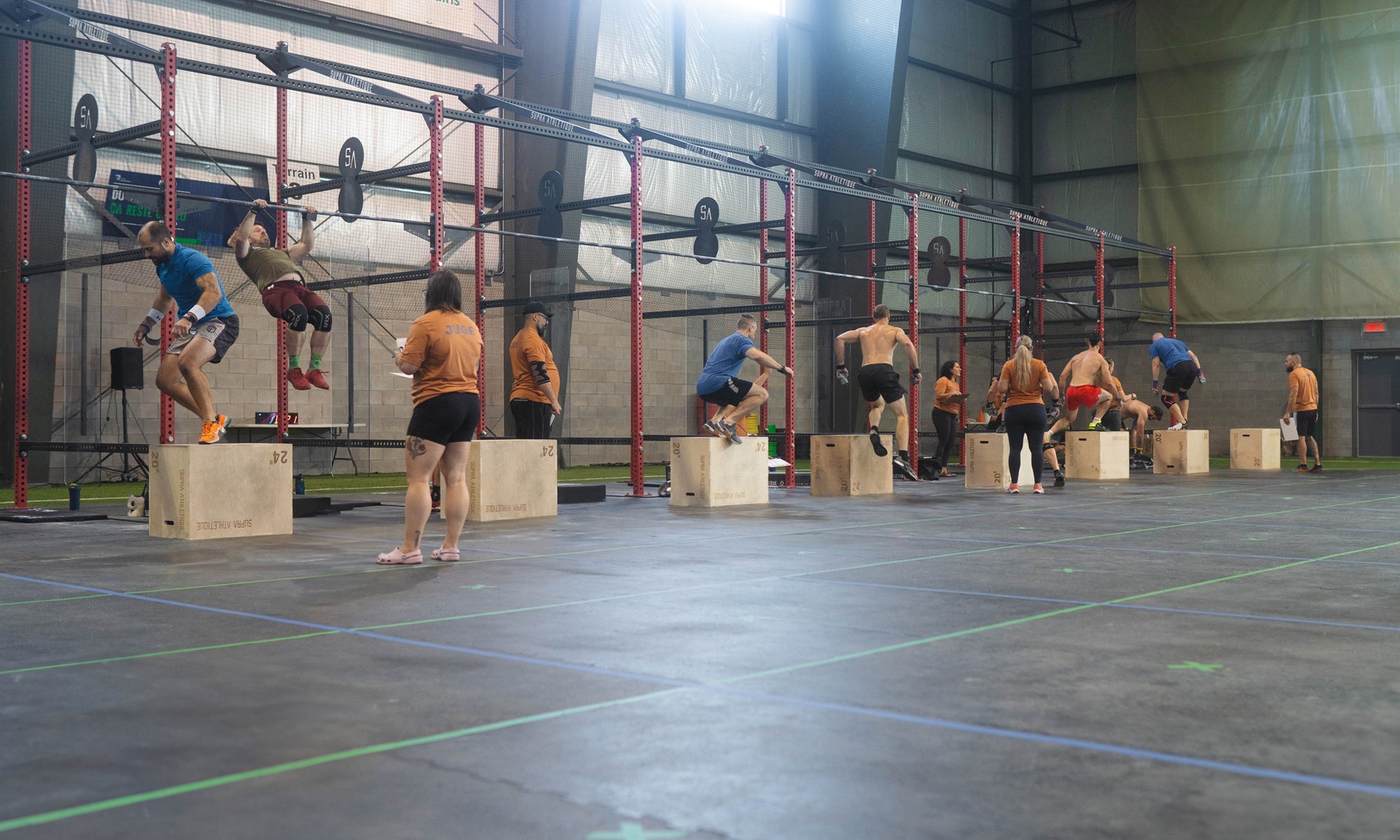 3,912 Sq Ft of Flooring Mats
Rent up to 163 heavy-duty 6x4 ft x 1/2-inch interlock tiles. Our suggested use offers a covered competition space of 84 ft x 42 ft and a warm-up area of 16 ft x 24 ft.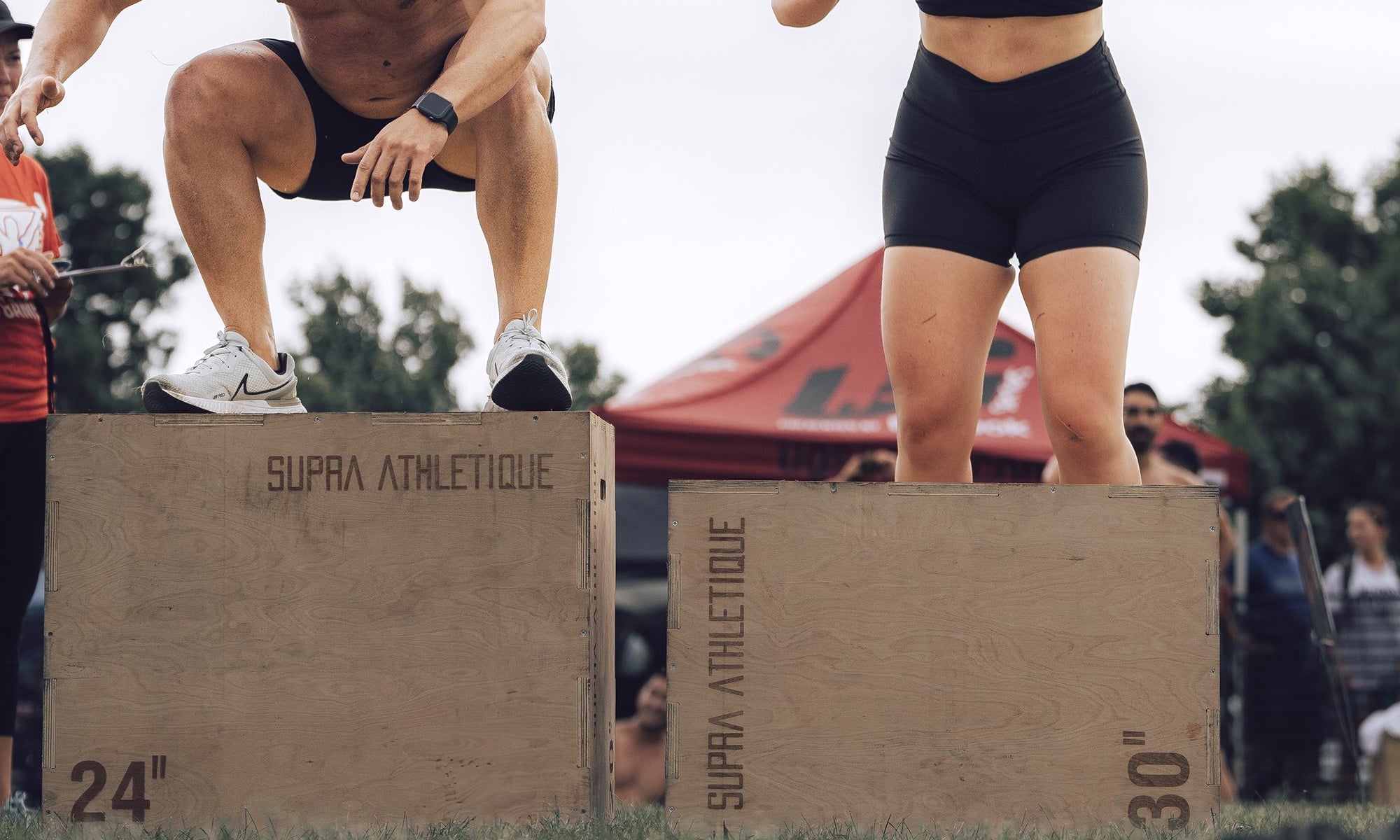 12 Wood Box
Rent up to 12 wooden boxes, adjustable to heights of 20, 24, or 30 inches.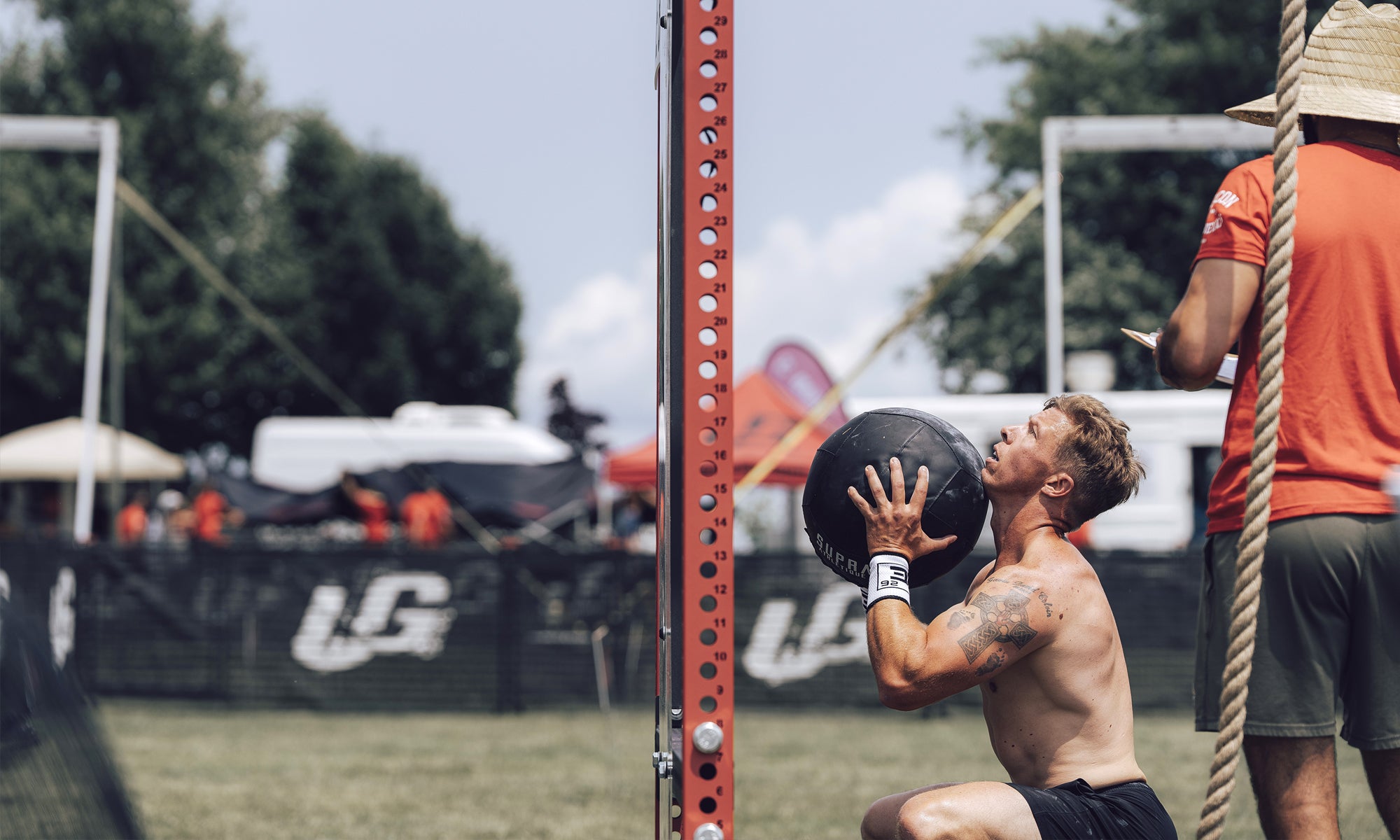 Medicine Ball
Get 12 medicine balls with the following weights: 14 lb, 20 lb, and 30 lb.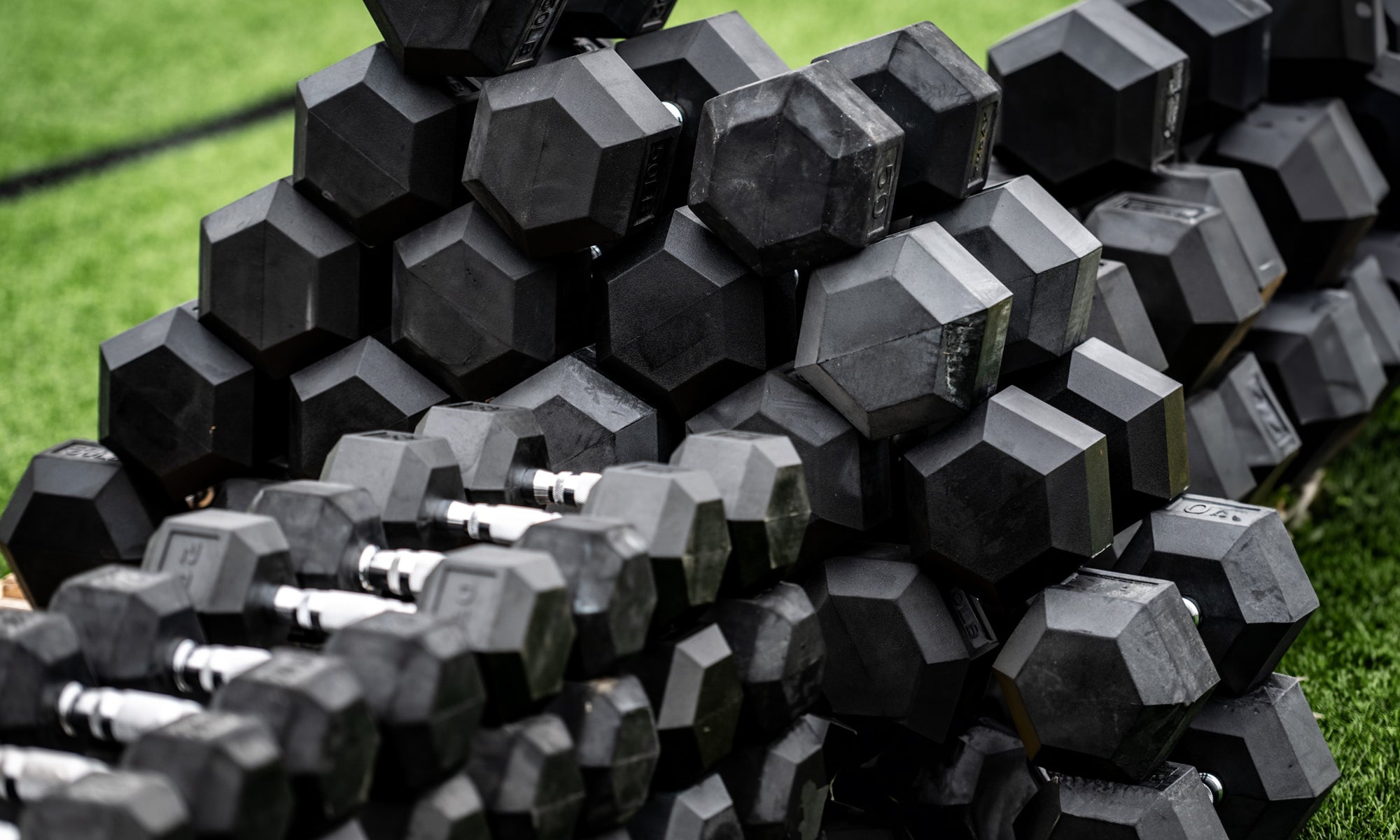 Four Dumbbell Weights
Get 10 dumbbells of the following weight: 20 lb, 35 lb, 50 lb, and 70 lb. We also include two individual dumbbells of 35 lb and two of 50 lb for the warm-up area.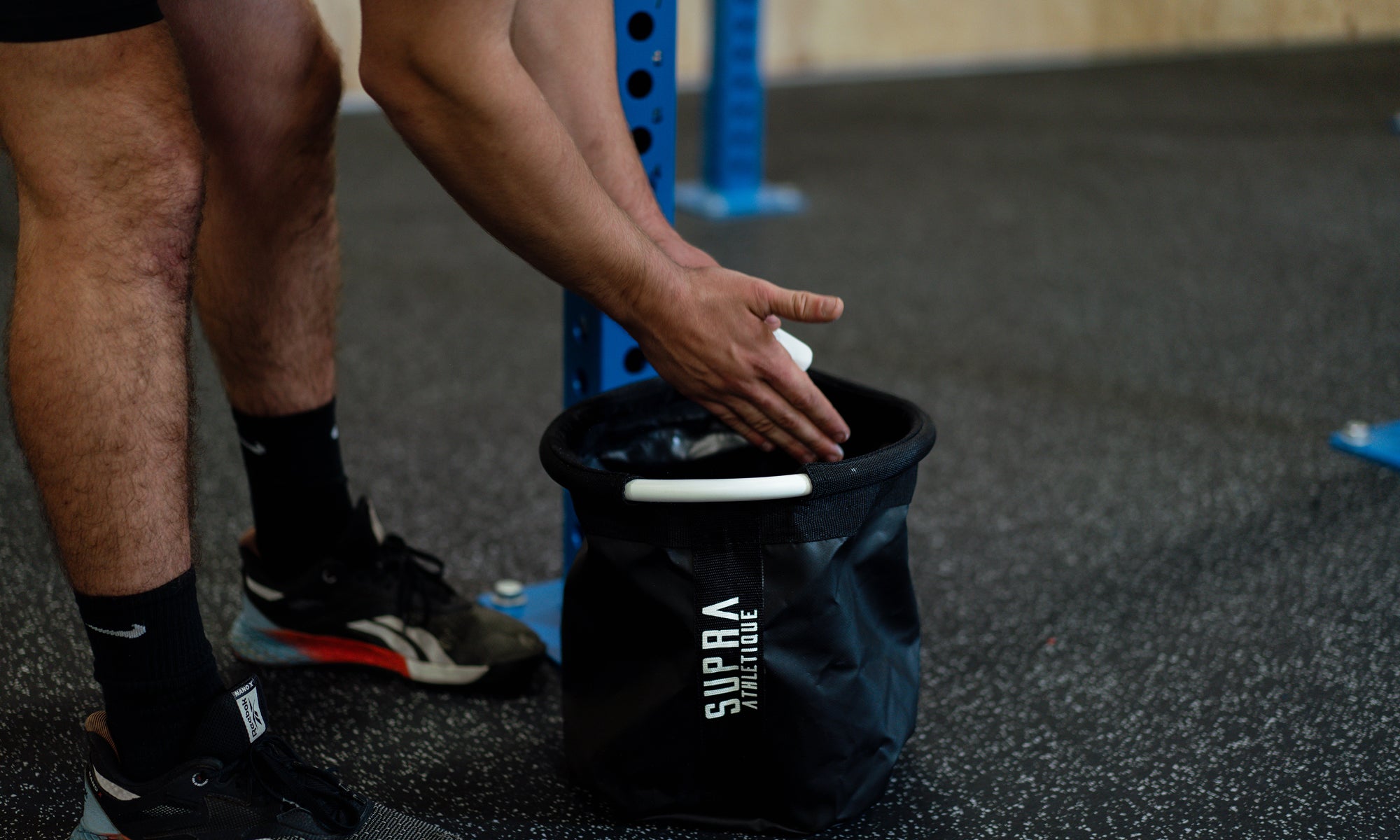 One Chalk Bag Per Lane
Get 12 chalk bags that come pre-filled with chalk.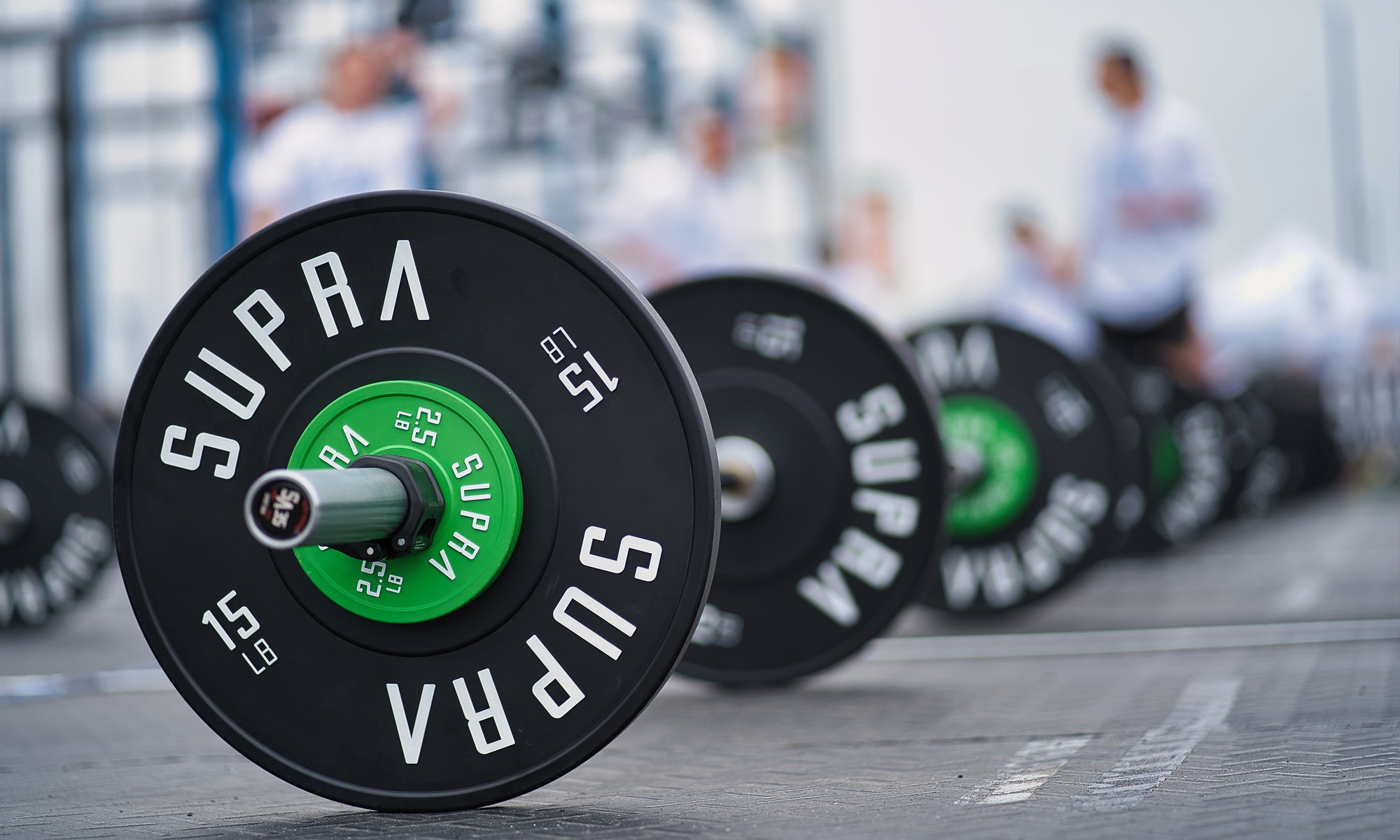 Warm-Up Area Plates
Three sets of black bumper plates of the following weight are included:
Reserve your date now
Complete the form below to secure yourevent date or to get more information. A Supra expert will reach out to you within 24 hours.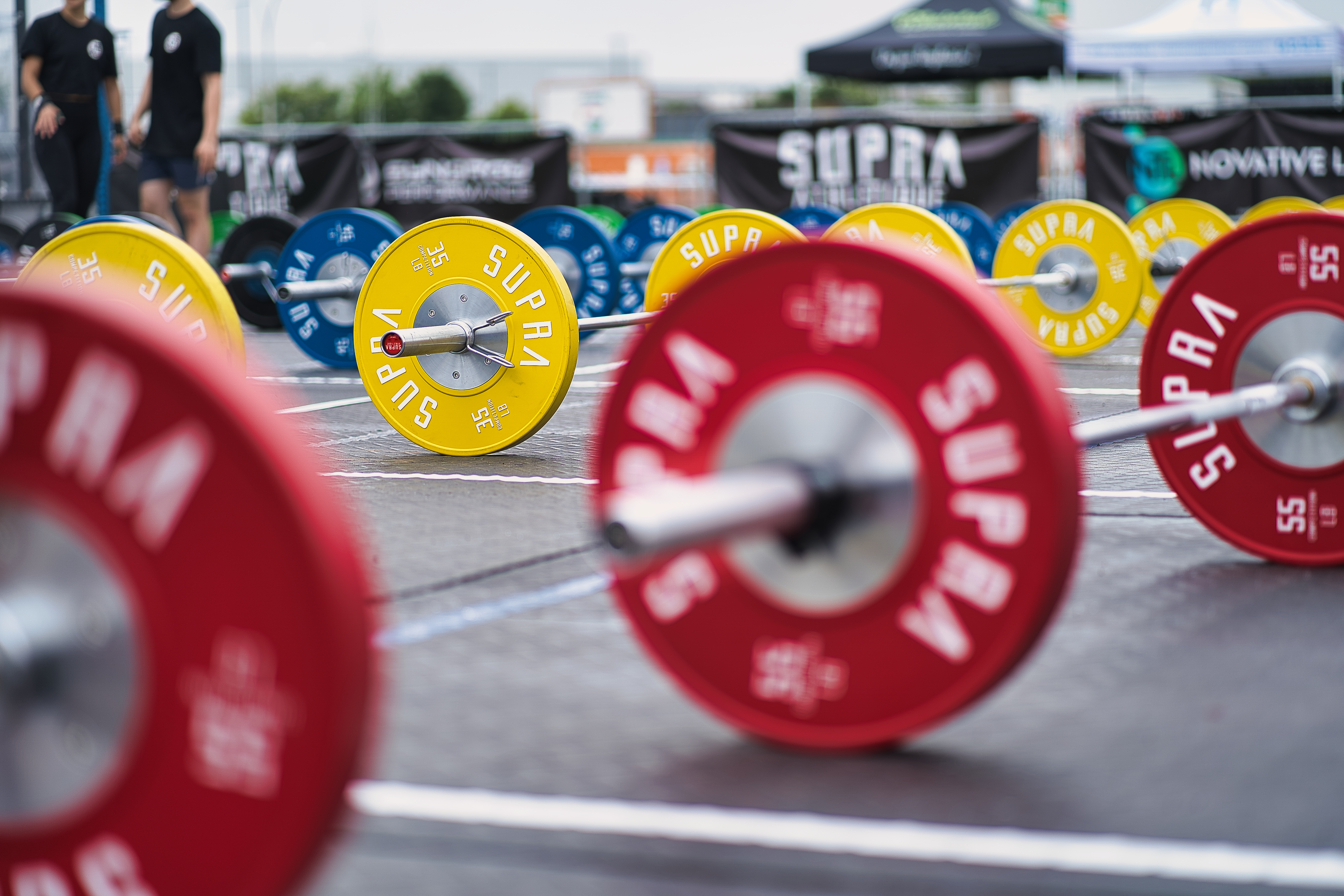 WE PROVIDE. YOU PERFORM.
CANADA'S STRENGTH AND CONDITIONNING COMPANY
We take pride in specializing in high-quality equipment, ensuring competitive prices for your cost-effective pursuit of greatness. Beyond top-tier gear, our dedication to the community drives our active engagement with events and athletes, fueling our shared passion for athletic achievement.